Fractured Atlas Blog
* Obligatory disclaimer: All views expressed - brilliant or idiotic - are the author's alone.
Blog Archive
'ρΊ

2008

'ρ†

February (10)

'ρ†

January (21)

'ρΊ

2007

'ρ†

December (14)

'ρ†

November (14)

'ρ†

October (11)

'ρ†

September (10)

'ρ†

August (9)

'ρ†

July (25)

'ρ†

January (1)

'ρΊ

2006

'ρ†

July (1)

'ρ†

April (1)

'ρ†

January (1)

'ρΊ

2005

'ρ†

July (1)

'ρ†

April (1)

'ρ†

January (1)

'ρΊ

2004
Labels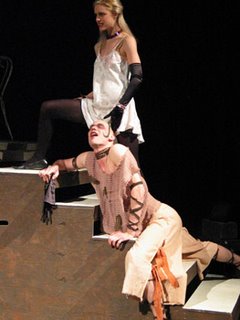 I just want to quickly congratulate our most recent
Fractured Atlas Development Grant
recipients, Flux Theatre Ensemble and Judith Z. Miller.
Flux Theatre Ensemble
was awarded a $500 Organizational Development grant. Their award will provide funding for the purchase of Microsoft Office Professional 2007, membership in Constant Contact's email marketing solutions, and the extension of their website host. These tools will help Flux create a comprehensive communications plan and streamline their financial record-keeping system in order to professionalize themselves as a company.
Judith Z. Miller
was awarded a $1000 Creative Development grant. Her award will provide funding for a one-week, small group residency with master Tlingit carver, Wayne Price. Miller will have the opportunity to live with Price with four other wood carvers, learning the traditional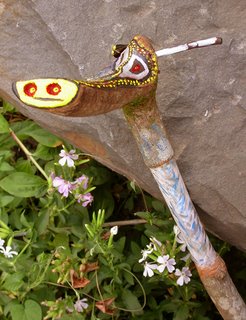 Tlingit (Native American) style of wood carving. This will help Miller expand her technique and knowledge of the wood carving art form while she prepares for her next project, Brooklyn & Baghdad: Common Roots.
Fractured Atlas congratulates both awardees and encourages other Fractured Atlas members to
apply
to our
Development Grant program
in the future!
Login to post your own comments.
Not a member? Join Fractured Atlas | Comment Using Your Google Account.